InContext Solutions
(2009 – 2012)
3D Graphics for web based visualizations and market research.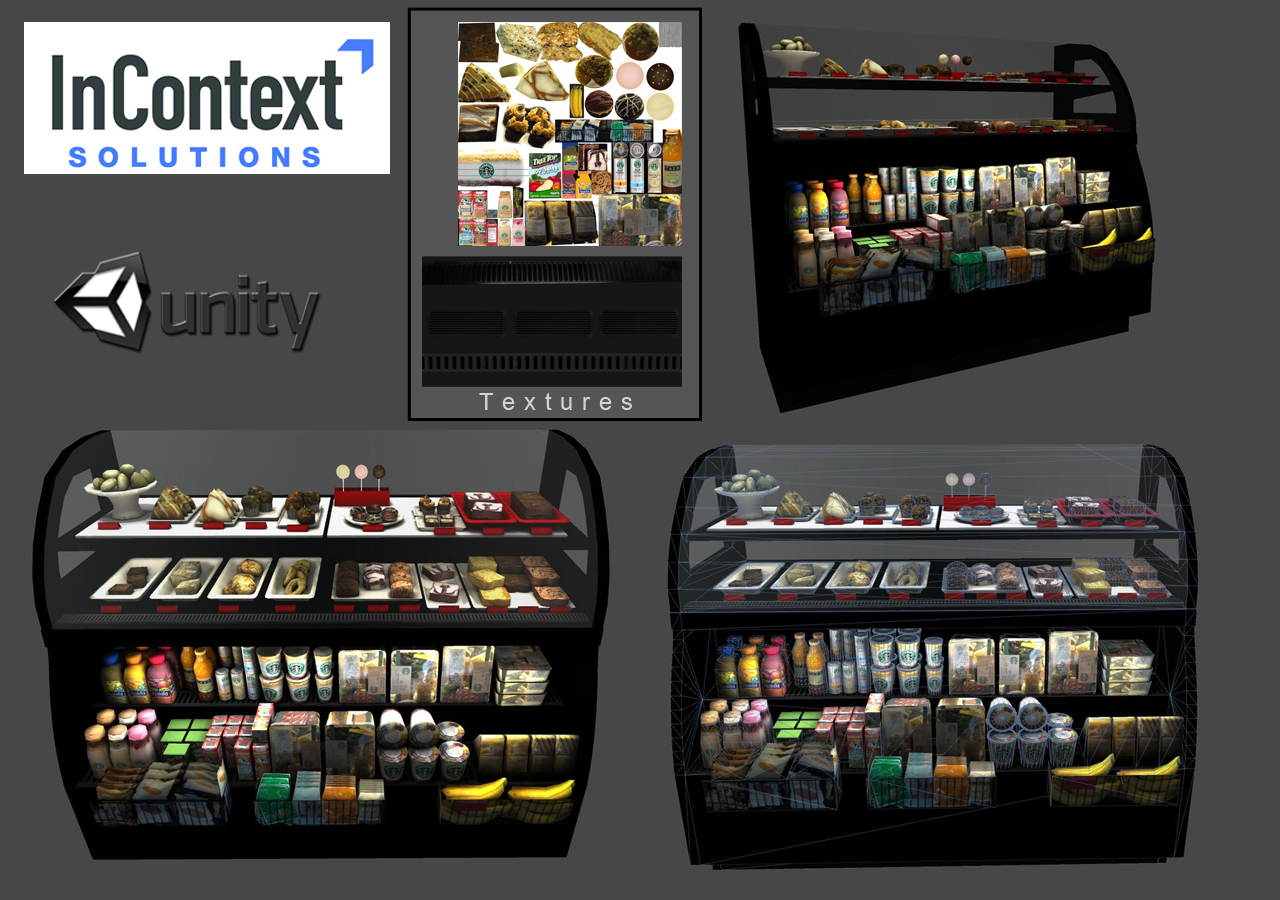 Hired based on a recommendation from a former professor. Lead the graphics portion of numerous projects creating high quality real time environments and assets which were used in online 3D simulations. In charge of making sure the assets looked good and were optimized to run on a large number of computers with ranging graphical power.
Overseeing incoming contractor work making sure they were up to our high standards.
Worked with a wide variety of high profile clients (Coca Cola, Hanes, Samsung, ext.) all with different needs.
Going outside my basic 3D responsibilities such as, promotional video creation, character animation, character rigging, and graphic design.
Worked in a team based environment to produce quality art assets under tight time constraints.